Sinn Fein
The Week in Review
27 February – 3 March 2016
Election results special
A vote for change in Ireland – a realignment of Irish Politics

The elections for the 32nd Dail took place on 27 February. Sinn Fein President Gerry Adams hailed the results as `a historic realignment of Irish politics.
Commenting on the result, Party President Gerry Adams said Sinn Féin had fought the election with `a plan for a fair recovery and alongside those standing on the Right2Change platform', which had secured `a substantial increase in support.' He said the election demonstrated a `fundamental realignment of Irish politics' particularly as Fianna Fáil and Fine Gael `no longer command a majority of support.' Mr Adams said it was `evident that a progressive alternative exists' and pledged that Sinn Féin would work with those elected on the Right2Change platform and other progressives, `to determine how best to use our increased mandates to fairness, growth, jobs and investment in public services.' Sinn Féin has ruled out the prospect of `propping up' either a Fine Gael or a Fianna Fail government, but has entered discussions with others, particularly those aligned to the Right2Change platform, on how best to forge the way forward.
The election saw a clear rejection of the devastating austerity policies of the outgoing coalition government of Fine Gael and the Labour Party. Sinn Féin increased its percentage of first preference votes to just under 14% of the vote.
Fine Gael lost 16 seats, down to 50. Meanwhile Labour fared even worse losing 26 seats and are now left with only 7 Seats. This marks Labour's lowest ever level of Dáil representation. The public's rejection of the government was also reflected by the number of Cabinet Ministers who failed to be re-elected.
Fianna Fáil saw an increase in seats, bringing them up to 44. However, this remains the party's second worst election performance in its history.
Sinn Féin had a very successful election and secured 23 Seats (with one seat still in contention at time of writing). This represents Sinn Féin's best electoral performance in the south since the Tan War and Civil War period.
Many smaller parties also an increase in votes: the Anti-Austerity Alliance/People Before Profit which secured 6 seats (+2), the Social Democrats which gained 3 seats, and the Green Party gained 2 seats. Some 23 Independent candidates were elected, 6 of whom have organised themselves into the Independent Alliance.
The election saw a 40% increase in female representation in the Dáil. Sinn Féin's Imelda Munster became the first ever female TD to be elected in Louth.
Elected Sinn Féin TDs are: Kathleen Funchion TD – Carlow/Kilkenny; Caoimhghín Ó Caoláin TD – Cavan/Monaghan; Pat Buckley TD – Cork East; Jonathan O'Brien TD – Cork North Central; Donnchadh Ó Laoghaire TD – Cork South Central; Pearse Doherty TD – Donegal; Denise Mitchell TD – Dublin Bay North; Mary Lou McDonald TD – Dublin Central; Louise O'Reilly TD – Dublin Fingal; Eoin Ó Broin TD – Dublin Mid-West; Dessie Ellis TD – Dublin North West; Aengus Ó Snodaigh TD – Dublin South Central; Seán Crowe TD – Dublin South West; Martin Ferris TD – Kerry; Brian Stanley TD – Laois; Maurice Quinlivan TD – Limerick City; Gerry Adams TD – Louth; Imelda Munster TD – Louth; Peadar Tóibín TD – Meath West; Carol Nolan TD – Offaly; Martin Kenny TD – Sligo-Leitrim; David Cullinane TD – Waterford; John Brady TD – Wicklow.
Electorate has rejected water charges – Mary Lou McDonald TD

Sinn Féin deputy leader Mary Lou McDonald has said the death knell for domestic water charges has sounded as the results of the general election come to light.
Deputy McDonald said the issue of water charges is now front and centre because more than 400,000 people voted for Right2Change candidates and others who stood against water charges, adding that as the Fine Gael/Labour government is booted out, domestic water charges should follow.
She said that the Fine Gael/Labour Government had been `comprehensively booted out of office and domestic water charges must follow'. Sinn Féin, she concluded, had `campaigned for the abolition of water charges and we will hold no truck with those who would install them, now or in the future.'
* Mary Lou McDonald TD will address a Westminster reception, hosted by the Sinn Fein MPs on 13 April, `100 years on – the significance of Easter 1916 for today'.
New Sinn Fein deputy joins Cadbury's workers picket line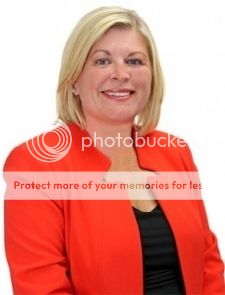 On 3 March, in one of her first acts as a newly elected TD, Sinn Fein's Dublin Bay North TD Denise Mitchell demonstrated her support for the striking Cadbury's workers joining them on the picket line in Coolock.
Deputy Mitchell was also joined by local Sinn Féin councillors Larry O'Toole and Míchéal MacDonncha. Deputy Mitchell said she was joining the picket line as workers took industrial action against the proposed outsourcing of 17 jobs in its stores division.
She urged management at the plant `to sit down with the unions UNITE and SIPTU and discuss the alternative proposals put forward by the unions to achieve efficiency.'
Iceland conference `an opportunity to develop broader European opposition to EU exit'

Last weekend Sinn Féin National Chairperson Declan Kearney was in Iceland to meet Nordic Green Left Parties and leadership delegates of key Left Parties from across Europe, including the Nordic countries, Denmark, Germany, Greece and Cyprus, and elsewhere.
Declan Kearney said that among the topics under discussion would be the political situation in each country, `as well as issues such as the humanaritian crisis, the closure of borders, and the poverty and economic instability which is affecting European countries.'
He said he would also be providing `a political and economic analysis of developments in Ireland, North and South' and expected `intense interest in the unfolding election results over the weekend from the southern general election.' He said he would be `reporting on the news of increased seat gains for Sinn Féin in the next Dáil, and also discussing our very advanced preparations for the Assembly elections in May'.
The issue of a potential Brexit was, he added `seriously exercising political opinion across Europe and this will be addressed in detail at the conference' and said he would be `setting out Sinn Féin's position of opposition to Brexit and our commitment to promoting a Social Europe.' The Sinn Fein chair would aslo provide `a detailed assessment of what a Brexit would mean in terms of lost investment, negative implications for border controls and common travel, and the protection of workers and other rights'.
He concluded: `this weekends conference is an important opportunity to expand international, progressive and anti-austerity alliances, to develop broader European opposition to a potential Brexit, and also to build on the considerable support which exists within the European left for the Irish Peace Process'.
Sinn Fein MEP to launch legal opinion on impact of Repeal of 1998 Human Rights Act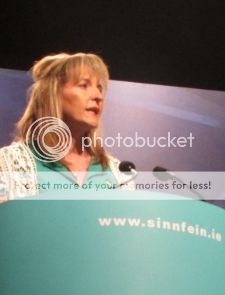 On 2 March Sinn Féin MEP Martina Anderson launched a specifically commissioned legal opinion into the repeal of the 1998 Human Rights Act.
Martina Anderson MEP said the party, along with colleagues in the GUE/NGL group of MEPs, had commissioned a legal opinion on the impact the proposed Repeal of the 1998 Human Rights Act by the British government would have on society.
Launching the document with Caoilfhionn Gallagher and Katie O'Byrne of Doughty Street Chambers and a representative from Kevin Winters Law being joined by the north's Human Rights Commissioner Les Allenby, Ms Anderson said the party was determined `to mobilise against any attempt to diminish Human Rights protections for our people.'
Week in Review is circulated by Sinn Fein MPs. Visit www.sinnfein.ie or follow us on twitter @sinnfeinireland